My Guilty Pleasure = Sweet Potato Fries
What do I do to help that? Bake these delicious, crispy sweet potato wedges.  These wedges are a staple in my meal prep.  I use them for breakfast in my omelette, down them post workout, or pair them with chicken for dinner.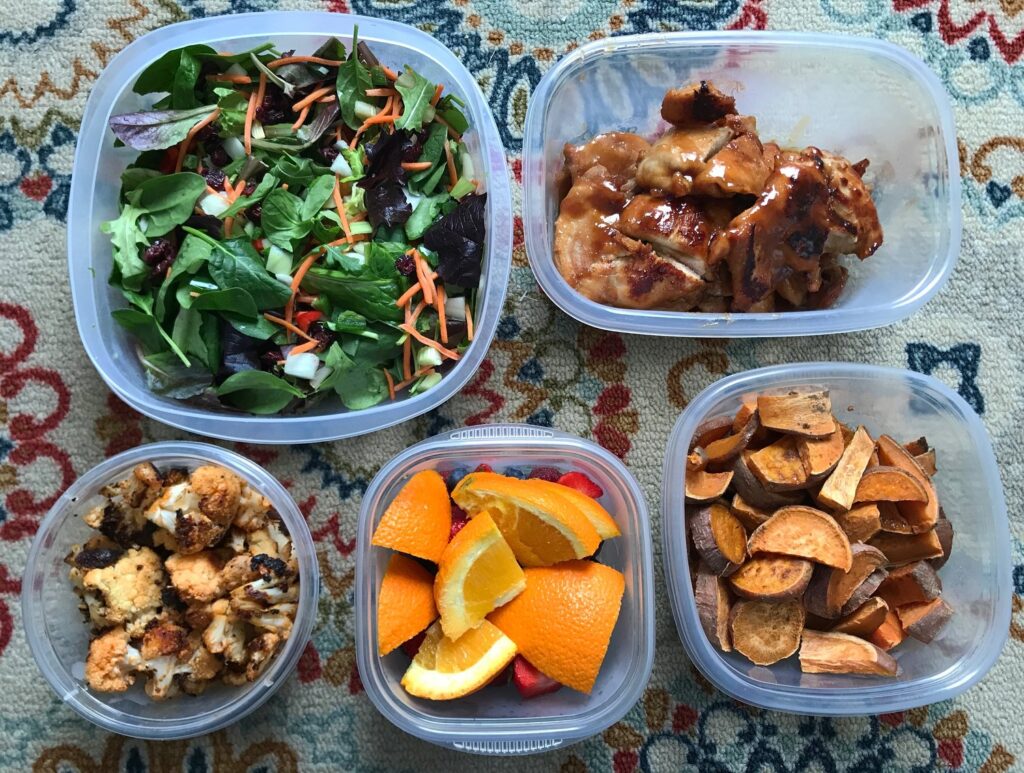 When I started following a paleo (ish) lifestyle, I cut out white and red potatoes and replaced them with sweet potatoes.  I still make sure to eat sweet potatoes in moderation because of the carbohydrates, but when I have a craving for fries and ketchup these do the trick!
Check out the recipe below: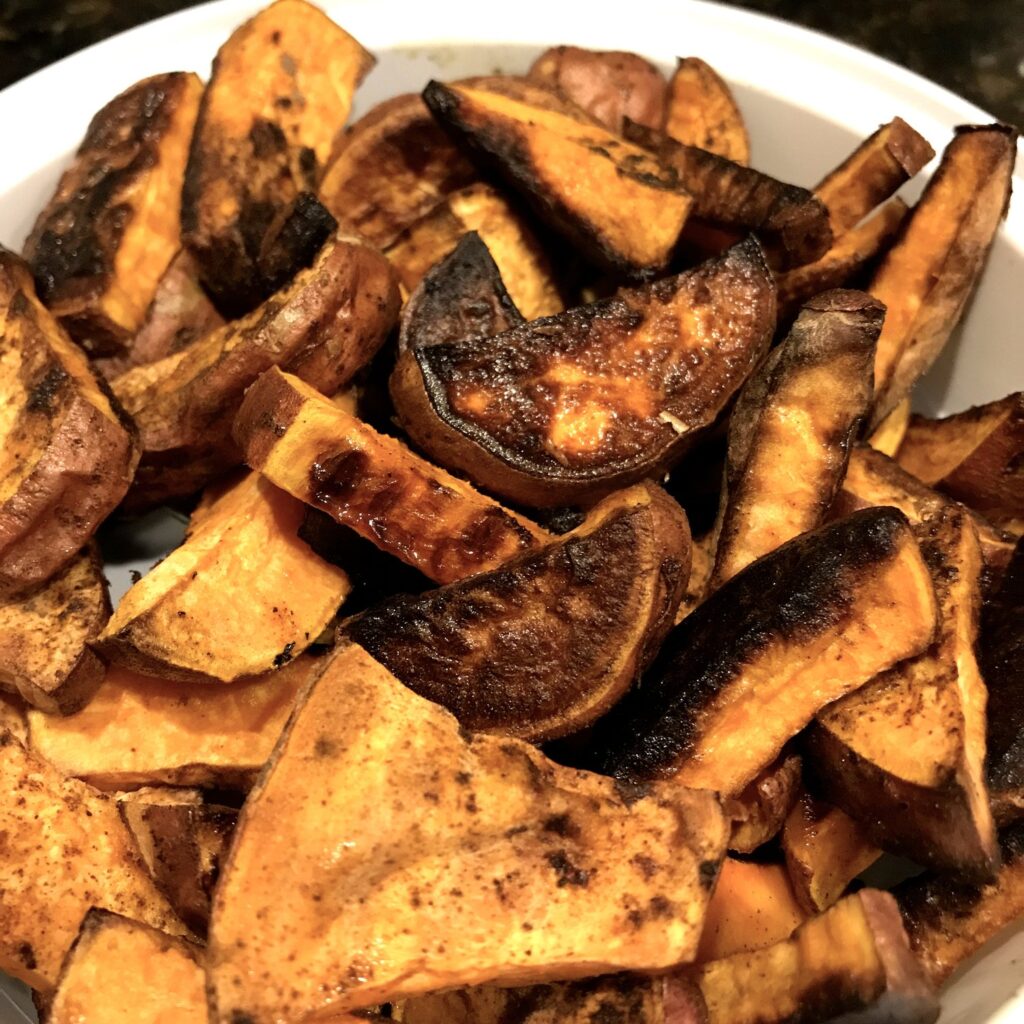 What You'll Need:
– 2-3 large Sweet Potatoes
– avocado or coconut oil
– spices (garlic powder, pepper, cumin, cayenne pepper)
Steps:
1) Pre heat over to 425
2) Wash your sweet potatoes and then cut them into wedges (I do half circle ones)
3) Line a cooking pan with parchment paper
4) Spread out the sweet potato wedges evenly on the pan
5) Lightly drizzle avocado or coconut oil across the wedges
6) Sprinkle garlic powder, pepper, cumin, and cayenne pepper evenly across the SPW
7) Bake in the oven for 35-40 minutes depending on how crispy you want them to be ( I like mine slightly burnt)
8) Let them cool, store them for the week's meal, or eat right away 🙂
XX
Chef D.